Volunteer at Cypress
As you consider how the Lord might be calling you to serve others (Galatians 5:13), consider these opportunities.
CYPRESS KIDS
Babies I Kids I VBS I Childcare I Sunday School
Seeking to make a long-lasting impact on the next generation? We are looking for adult and junior leaders (middle and high school students) who are interested in training up the next generation with truth and love. With various levels of time commitment, we are excited to find a place where you can use your passion to serve the children.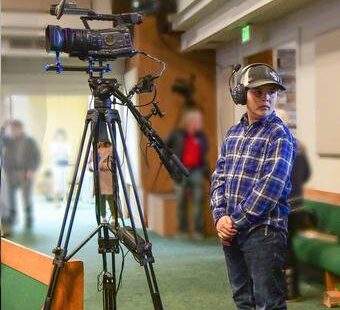 WORSHIP AND PRODUCTION
Livestream I Singers I Musicians I Tech
Our Worship and Production team amplifies Sunday mornings behind the scenes as we give glory to the Lord. We are looking for volunteers who enjoy playing an instrument or singing. As well as individuals who have an eye for the perfect angles in recording and enjoy coordinating slides and sound in the sound booth.
YOUTH AND YOUNG ADULT
Mentors I Leaders I Discipleship
Become an influencer of our youth and young adults! Help the younger generation become more rooted and grounded in their faith by volunteering to serve in this ministry. Both male and female volunteers are needed! You can come on a Thursday or Friday night to one of these ongoing groups or cultivate relationships through mentoring/discipleship! These groups are tons of fun and full of life!
HOSPITALITY
Food I Baptism Prep I Communion Prep
Hospitality is the friendly and generous reception of visitors, guests, or strangers. If you are gifted in preparing and hosting events, you would be a huge blessing to our congregation by serving on this team! This includes preparing donuts and coffee on Sunday mornings, helping set up the baptismal on occasion, and filling cups for communion on the first Sunday of each month.
CARE TEAM
Prayer I I-Help I Food Pantry I Hospital Visitation
Cypress seeks to show compassion and care for others in difficult trials and circumstances. For example, on the last Sunday of the month Cypress shelters housing-insecure men and provides a meal and shower for them (I-Help). There are many ways to show the love of Christ to others, join this team to live out Jesus' command to love your neighbor as yourself.
SPECIAL OPPERATIONS
Security I Ushers I Set-up & Tear-down
If you are especially gifted in protecting, guiding, or directing we have the perfect opportunity for you! Sunday mornings we want to keep everyone safe, help visitors find seats, and contribute time to make sure people feel well taken care of. This mainly includes coming 30 minutes early to church and staying 30 minutes after church so that we can achieve these goals for our church body.
WELCOME TEAM
Patio Greeting I Welcome Center
A big smile, warm soul, and cheerful heart are all descriptors of a great greeter! Welcomers are the first impression on Sunday mornings; they help set the tone for the service. You would be asked to arrive to service 20 minutes early, help pass out The Weekly's, and say hello to everyone as they walk into the sanctuary!
ADULT TEAM
Small Group I Discipleship I Equipping Class I Leadership I Men's & Women's Ministry Volunteer
We were created for community to grow and sharpen one another! Whether you want to host a small group or volunteer in our men's/women's ministry one time a week, you would help encourage and support others in their walk with the Lord!
FACILITY MAINTENANCE
Church Landscaping I Church Cleaning
We are blessed to have a beautiful campus on a hill! With all our acreage, we need your help in order to keep it flourishing! If you're someone who enjoys the outdoors, this a perfect fit for you! This is a time-flexible commitment that's ongoing and can accommodate to your schedule. Gardening, mowing, and building maintenance are all included in this team of activators!
Volunteer in the Community
As you seek to reach out to "the least of these" (Matthew 25:45) in our local community, you might also consider these missional opportunities to serve people in different realms of life.
COMMUNITY OUTREACH
HOUSING-INSECURE OUTREACH
FOOD-INSECURE OUTREACH
FOSTER CARE & ADOPTION
PRISON MINISTRY
HOSPITAL AUXILIARY
LOCAL SPORTS AND SPECIAL EVENTS